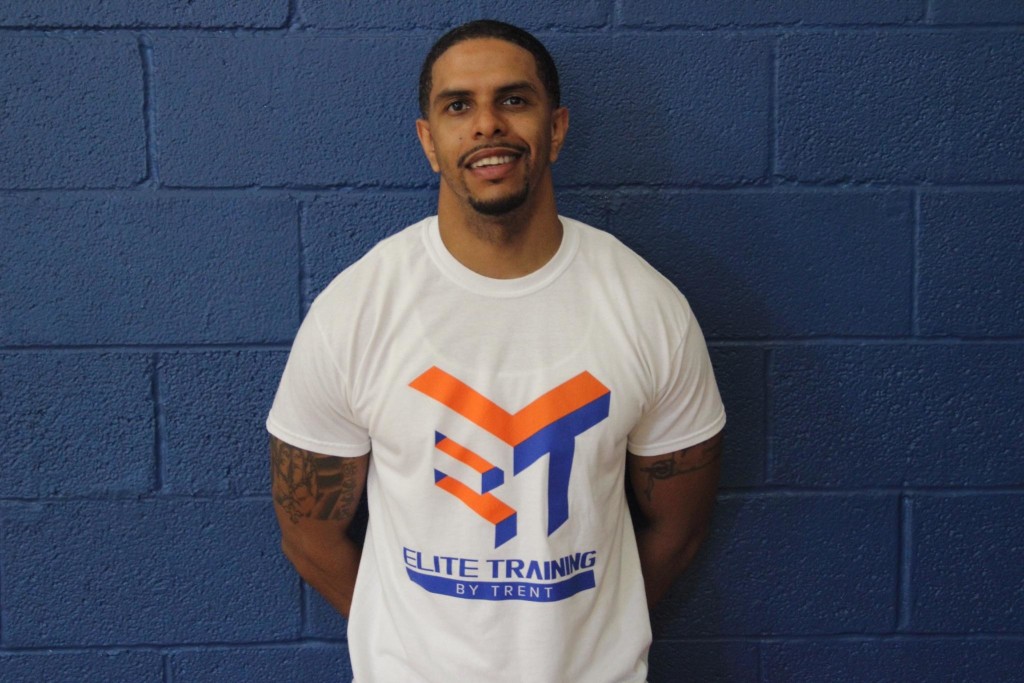 CEO and founder, Trent Morgan, is a high school basketball coach and former standout college basketball player. No stranger to hard work and dedication, Trent's career as a basketball player was marked by success and acclaim. As a former point guard at St. Edward Preparatory School, Trent was a four year varsity letterman, as he led his team to District Finals, Regional and State semi-finals during his Sophomore and Junior years. Trent's esteemed leadership skills and court awareness was recognized by many recruiting outlets. He was heralded as one of Ohio's top point guards by Prep Spotlight Magazine, which landed him on the cover of the Plain Dealer's "The Locker Room," with a feature article for the periodical's inaugural issue.
Trent is credited with setting numerous records during his college career, including LeMoyne's first ever Northeast-10 Co-Conference Freshman of the Year Honors and Conference All Rookie Team. As a freshman, Trent led the team in most 3 pointers made, most minutes played, most steals, and most assists. Trent's college career abruptly ended after a tear to his ACL during his junior year. Prior to the injury, Trent transitioned from Lemoyne and became a member of the Kent State Men's Basketball team and later Green Mountain College, VT.
After returning to his native hometown of Cleveland, Ohio, Trent turned his attention to achieving his educational goals. He completed his Bachelor of the Arts degree in Communication and a Masters of Sports Science & Administration degree at the University of Akron.
Trent realizes his dream of giving back to the community by training and coaching young athletes with a focus on safe organized play. He is committed to assisting young athletes pursue their dreams of becoming the best athlete possible by cultivating agility, proper shooting fundamentals, and ball handling techniques on the court. Trent coached for 5 years as the Men's Basketball Assistant Varsity Coach at Cuyahoga Falls High School, and currently serves as the Sports Director at the University Park YMCA.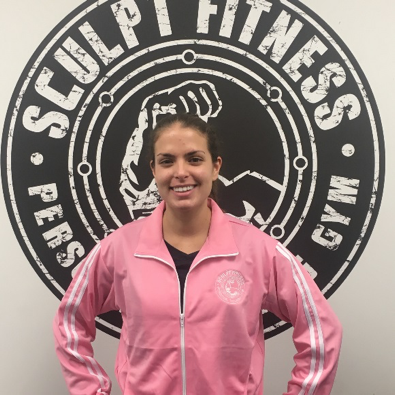 My name is Angie Kirila and I am a personal trainer at Sculpt Fitness and a Vertimax Trainer at Elite Training By Trent. I also work at the University of Akron managing the fitness and wellness program area for students. Even though I work full time, I can't let go of my passion for personal training! I would love to train with you before we start the work day.
Here's a little about me:
I'm from Brookfield, Ohio, a small town on the border of PA.
I am a proud graduate of Cleveland State University where I ran cross country, earned my bachelor degree in Health Sciences, and stayed for a victory lap to earn my Master of Education in Exercise Science.
I got certified through AFAA and started personal training in 2012 at Cleveland State's Rec Center. One certification led to another and I am now also certified in group exercise, yoga, boxing, and aquatic fitness. I was fortunate enough to work with clients from age 8-88 from all over the world. I specialize in weight loss, strength and conditioning, and functional training.
I believe the key to wellness is accepting personal responsibility for your health and wellbeing. However, exercise does not have to be a task you strive to check off the list of things to do. For most people, it's the only time you spend on yourself all day. Make that time enjoyable. Let me do the work and planning so you can show up and do your best. Together we will reach your specific goals and increase your overall wellness.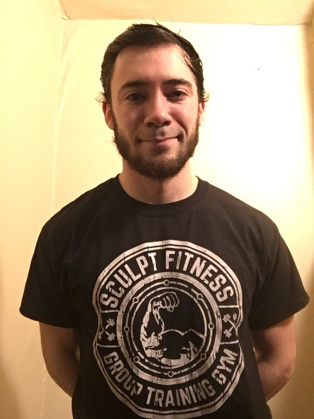 Logan Kent 
Personal Trainer at Sculpt Fitness
Vertimax Trainer for Elite Training By Trent
Specialty: Strength and Conditioning and Weight Loss
Logan will be graduating from University of Akron with a degree in Exercise Physiology with a concentration in strength and conditioning
Over his many years of training Logan has worked with many types of athletes helping them advance greatly in their desired sport.   Whether your goal is increased strength or speed and explosiveness, Logan has the skill set to help you reach your goals.
Being a competitive powerlifter is one of Logan's greatest achievements and the dedication and discipline he has in his own personal training continues to fuel his motivation to continue to give his clients and athletes success.